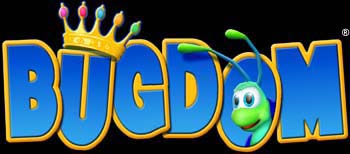 BUY BUGDOM
FOR MACINTOSH

NOTE: DO NOT BUY BUGDOM UNTIL YOU HAVE TESTED IT ON YOUR MAC TO BE SURE IT WILL RUN!!! Bugdom requires Mac OS 9 to work, and it may not run properly in Classic mode on OS X, so try it first before you buy. The new Intel-based Macs do not have Classic mode, therefore, Bugdom will not run at all on those Macs.




We have sold out of boxed CD copies of Bugdom, but you can still download the full game and pay for it online for only $9.95:

Get the shareware version for $9.95





FOR WINDOWS/PC

Ideas from the Deep has completed the Windows/PC version of Bugdom, and it is now available for purchase on their web site for only $20.
©2012 Pangea Software, Inc.
All product names are trademarks of Pangea Software, Inc. unless otherwise noted